Certificate of Packaging Recovery Organization – EKOCYKL
The economy responsible for waste is a very important aspect of the Office Support activity. Already during building the strategy of the Office Support company, social interests and environmental protection were taken into account. This is a voluntary approach, but it is very important. It means that, in addition to complying with the applicable laws in the field of environmental protection, we undertake and finance various initiatives supporting pro-environmental activities. We are constantly active in pro-ecological campaigns and pay a fee for packaging. The confirmation of our activities is the following certificate issued by the Packaging Recovery Organization – EKOCYKL.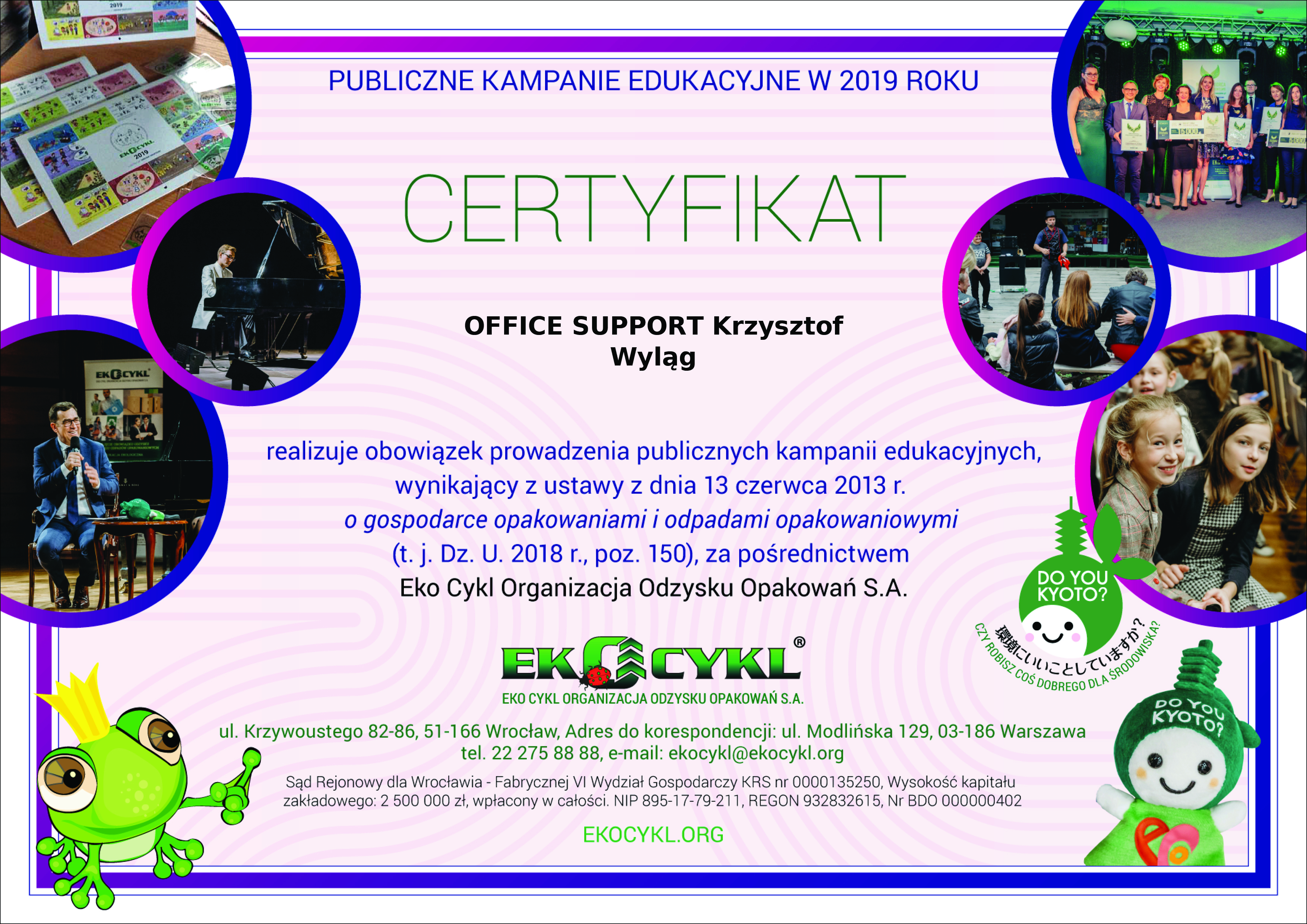 In fact, any enterprise that imports goods in packaging should pay a fee. Therefore, we encourage our business partners to do this because it is an important activity for our environment. More information about the Ekocycle program is available at https://ekocykl.org/
In addition to the Certificate of Packaging Recovery – EKOCYKL, we have the certificate of a N0ature Friendly Company.