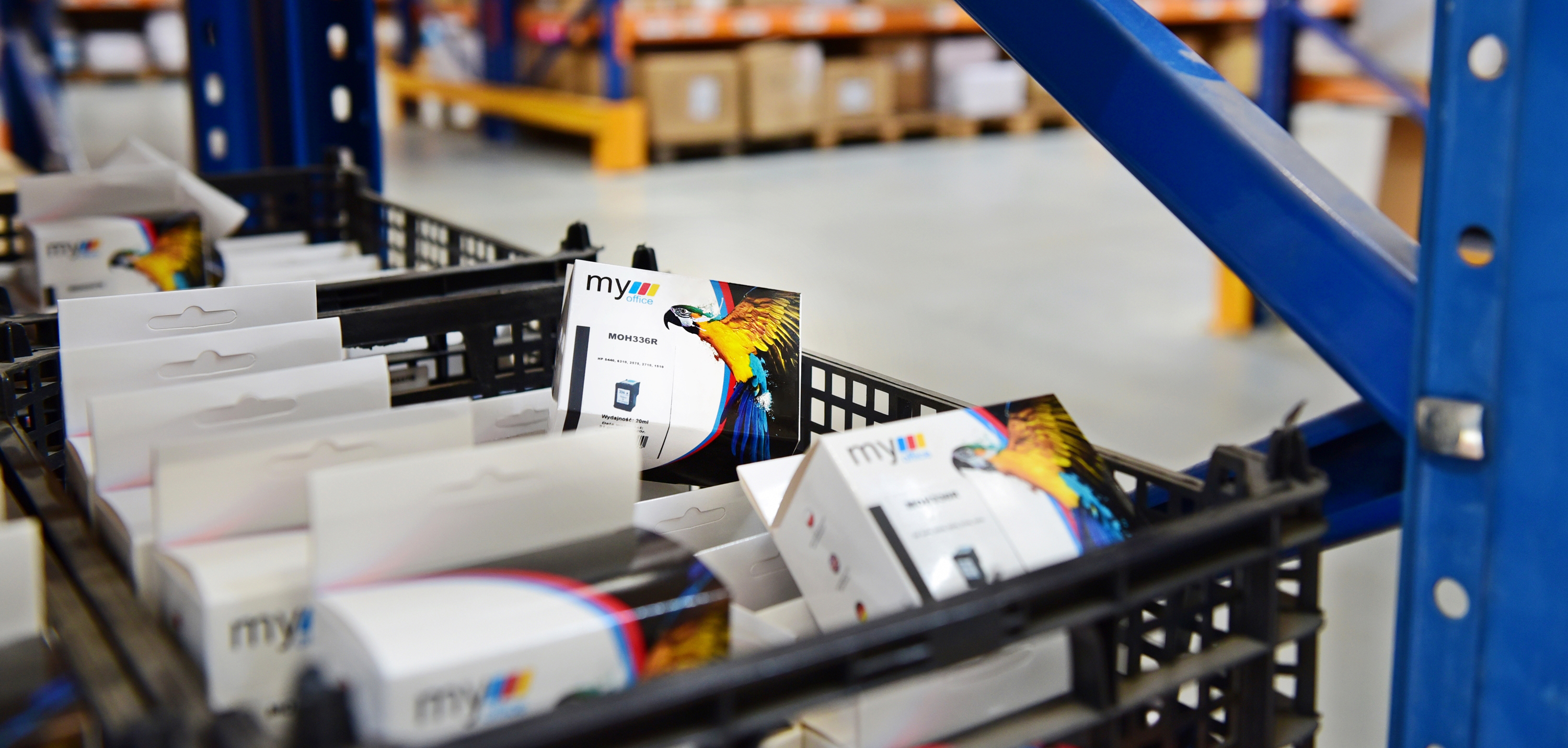 Warranty
HIGH LEVEL OF CUSTOMER SATISFACTION IS VERY VERY IMPORTANT FOR US. OUR PRODUCTS MAINTAIN AT LOW ADVERTISING LEVEL - ONLY 1%
RULES OF COMPLAINT PROCEEDINGS
By introducing simple rules of cooperation we are guided by the good of our customers. The simple procedures and flexibility of our company allows us to work with small and large customers while maintaining a high standard of cooperation.
Guarantee period
The warranty for ink and laser cartridges is granted for a 12 months. Product defects revealed at that time will be removed free of charge.
Defect notification
A defect of the purchased goods should be reported immediately, not later than within 1 month from the date of its detection. If a defect is reported after this deadline, the buyer loses the guarantee.
What do we expect
Products must have manufacturer's labels identifying them as products sold by Office Support. In the case of labeling toners with your own labels, place the labels so that they do not obscure our markings and allow for unambiguous identification of the product. In exceptional cases, the customer may also be required to provide proof of purchase.
How do we comply with the warranty
In the event of product defects preventing the proper use of the printer, we guarantee the repair of the defective product (in the case of minor faults, such as no electrical contact, the protective tape has not been removed, etc.), replacement, or reimbursement of the purchase costs due to the impossibility of making the complaint. If the complaint is considered positively, Office Support returns the products at its own expense.
SHIPPING OF RETURNS PRODUCTS
Returns
The defective goods shall be sent by the buyer at their own expense to the following address: Office Support Krzysztof Wyląg, 42-624 Tąpkowice, Zwycięstwa 8a. Products submitted for complaint should be secured, packed in original or replacement packaging, in a way that eliminates doubt whether the reported defect occurred at the user or during transport. The shipment with the advertised products should contain a list of products with a description of the defect and printouts confirming the defect of the goods.
Time to review the warranty
The period for considering the complaint is up to 14 days from the date of delivery of the product.
Warranty does not apply
The warranty will not be respected if it has been found: the expiry date of the product has been exceeded, the seals have been broken, traces of repairs carried out by unauthorized persons (the Office Support service deems an authorized guarantor), mechanical damage resulting from improper installation of the toner or ink cartridge, the products will not be properly stored and operated according to manufacturer's recommendations.
Office Support : Ink, Toner. Warranty