Work in Tąpkowice
Sales Representative(Poland), Assistant Secretary.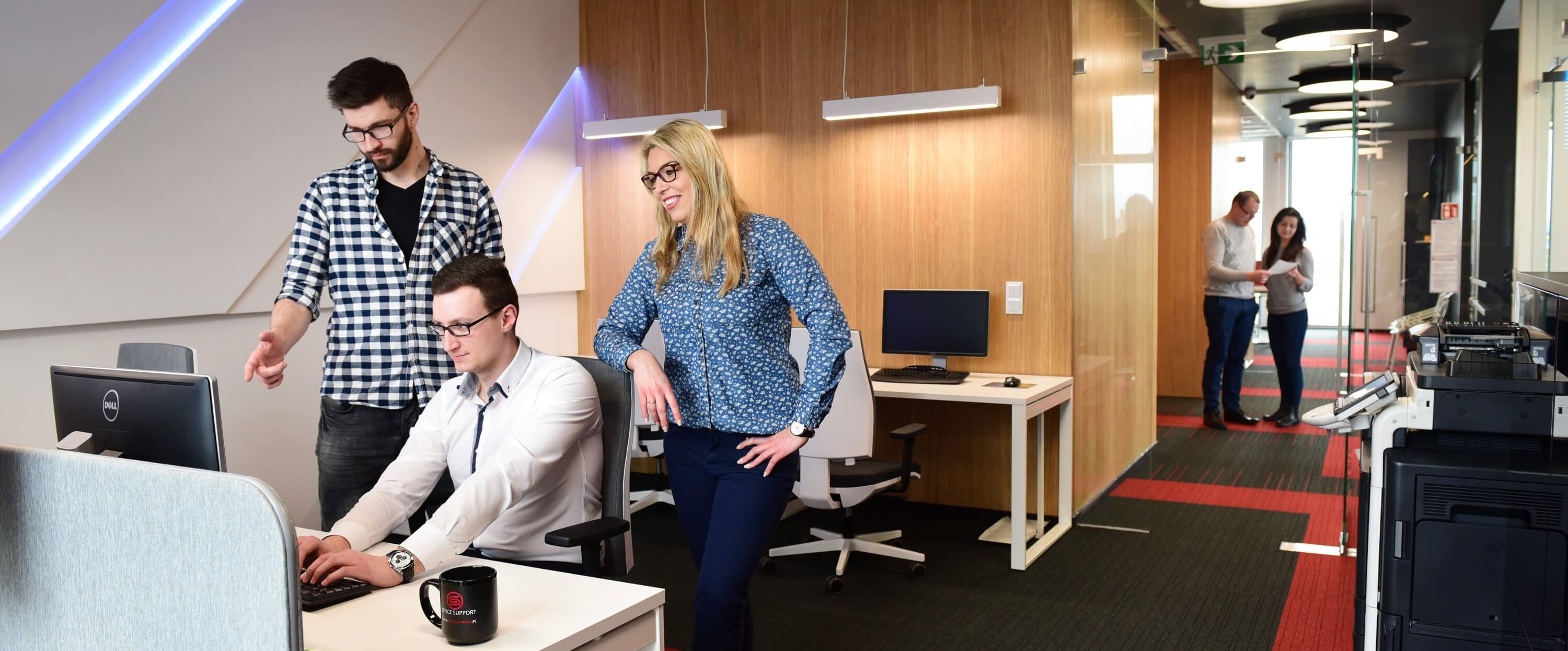 Work in Tąpkowice
Office Support has been on the market since 2009. Through the commitment of the entire team, company reached the level of leadership in the printer consumables industry. Thanks to close and direct relationships with the largest manufacturers we can offer fast and comprehensive service to even the most demanding customers on polish and foreign markets. New jobs have arisen because of removal to Tąpkowice in January. To May we recruited 5 workplaces:
SecretaryAssistant
Purchasing Specialist
E-commerce Specialist
Account Sales Manager (Poland)
Infrastructure Support Specialist
On 30 May 2017 we have finished the First Recruitment Process. We are currently launching Second Recruitment, which has offer 2 workplaces:
Account Sales Manager (Poland)
Logistics Specialist
We offer stable employment, based on a full-time employment contract. You can count on a high salary depending on your sales plans. We guarantee a friendly atmosphere in a young and dynamic team. We organize training and integration trips both at home and abroad. Thanks to your work in Office Support you will be able to develop yourself and take on new challenges.
Please send your CV with a photo to biuro@officesupport.pl
// Work in Tąpkowice